About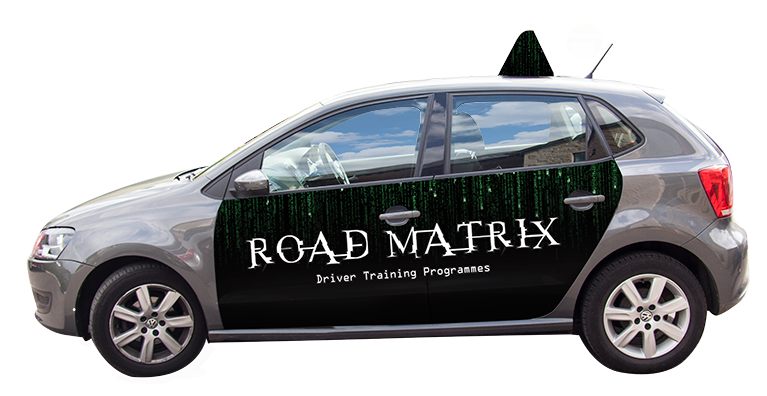 Find freedom and get on the road with Road Matrix - an independent driving school covering most of Derbyshire.
With a background in farming and logistics I have experience of driving many types of vehicles, including cars, tractors, farm machinery, towing, motorcycles, forklift and JCB. This has given me an extensive range of skills associated with driving, coupled with a good understanding of the processes involved to pass various driving tests. I am a fully qualified ADI (Approved Driving Instructor).
My aim is to impart this knowledge to learner drivers to make certain they leave their training a safe and competent driver, equipped with the skills to survive on the busy roads of today. With a client centred approach to learning, I tailor programmes to suit the individual and teach lessons at a flexible pace, as everyone is different. Tuition will always be delivered in a relaxed, but professional and calm manner, in a structured format, using visual aids to help learners to understand the practical elements of driving.
Having lived in Derbyshire all my life I have a thorough knowledge of the local area and am happy to focus driving lessons around the Chesterfield, Buxton or Derby test centres.
Getting on the road can be an expensive time so it's important to choose the right instructor; one who will work to help you achieve your goals, unlock your potential and set you free. Make the right choice, pick the one for driving - Road Matrix.
Services
Driving lessons
Get on the road with driving lessons from Road Matrix driver training programmes. Learn at a pace that suits you, in a modern VW Polo TDI fitted with dual controls. It generally takes around 45-75 hours to become a safe and competent driver and lessons are charged at £25.00 per hour. I can assist you with your theory during this time if required, using my in-depth knowledge of the Highway Code and the essential skills required for driving. Lessons will be conducted in a friendly, relaxed and professional manner and are available in lengths of between 1-3 hours conducted by a fully qualified ADI. Nervous drivers are welcome as I am proud to offer a patient and professional service.
Pass Plus
This course is designed to develop and build on the skills you have learned during the course of passing your practical test. It helps you to improve your anticipation and awareness, teaching how to reduce the risk of accidents on the road while maintaining a courteous and considerate attitude at all times.
You will receive in car tuition on the following:

Town driving

All weather driving

Out of town driving/rural roads

Night time driving

Dual carriageways

Motorway driving
Having passed the pass plus course you could reduce your car insurance or get an extra no claims bonus.
The course is a minimum of 6 hours (this is covered in the cost of the course. If additional hours are required to complete the course these will be charged at £27.50).
Weekday, evening and weekend lessons.
Refresher lessons
Maybe you have passed your driving test but have had a break or just don't feel confident. Refresher lessons can help you rebuild your skills and help you feel comfortable getting behind the wheel again. Whether you want to work on a specific manoeuvre or work on your general driving we can be sure to give you the skills to feel competent and safe out on the roads.
Prices

Pay as you go - £25.00 per hr

10 hour block - £235
Pass Plus Course

£155
Other costs to consider

DSA Theory Test - £23

DSA Practical Test. Weekday - £62, Weekend - £75

DSA Extended Driving Test. Weekday - £124, Weekend - £150
Use the official site to book your test at www.gov.uk
View Terms & Conditions
Testimonials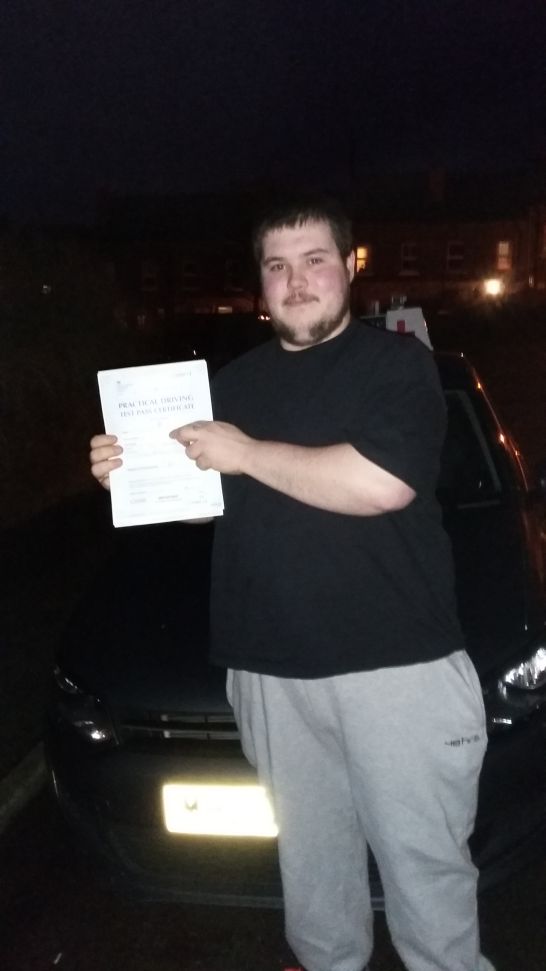 "Where do I begin with Matt I was really nervous when it come to driving and Matt made me feel so comfortable and relaxed, I couldn't imagine doing my lessons with anyone else he is a excellent instructor and really patient when you make mistakes I past first time with Matt with only 2 minors I will recommend matt to anybody I have not only learnt how to drive but also made a good friend while doing it. Keep up all your hard work matt and see you on the road."
– Louis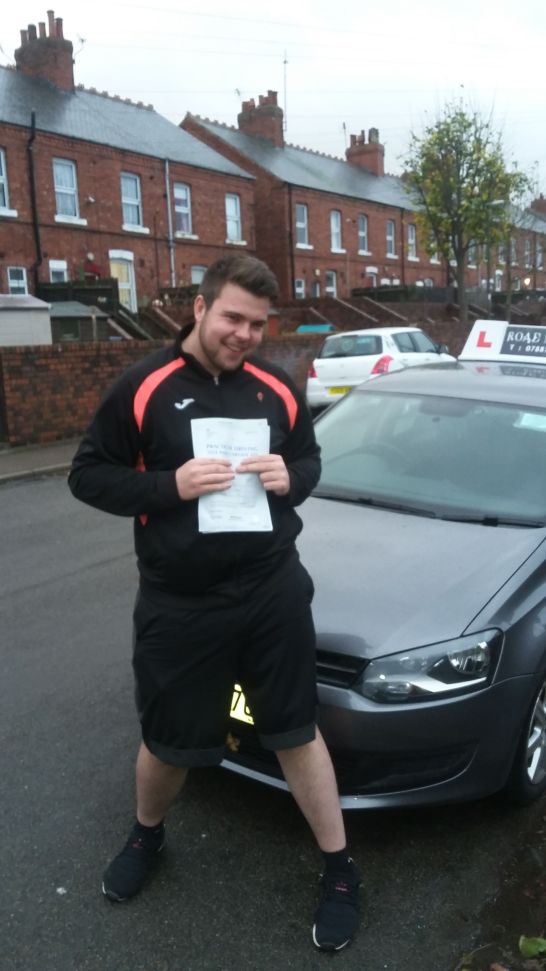 "I recently passed my driving test and I have to say I couldn't imagine doing it with out Matt, I enjoyed all my lessons from start to finish.
He made everything simple to understand and made it amusing, we always had a laugh even when I was having a terrible day (which was quite regular, sorry Matt!)

I would recommend him to any one, if you are a new learner or someone who's already had a few lessons, he's reliable, patient and very thorough!

Again thanks Matt for everything!!
(Braaaaaaaap)"
– Connor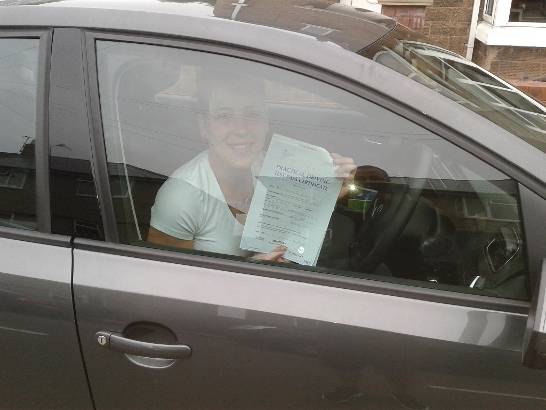 "Matt was a wonderful driving instructor, who taught me the skills I needed throughout my learning experience. I would recommend Matt to absolutely everyone, as he was so kind and patient with me.Apart from learning to drive and passing the test I also had a really great time with him, he is a really lovely guy.
Thank you again xx"
– Lauren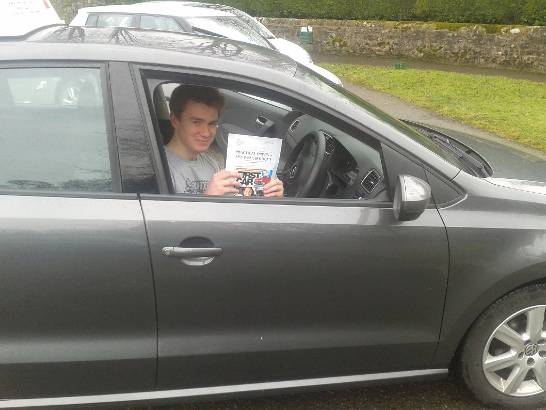 "Passed first time with only 2 minors really happy! Don't think I could have done it with any other instructor Matt has a great and unique approach to teaching you he allows you to learn easily and efficiently, even with things you may really struggle with he can point out the mistake straight away and help you correct it immediately, he gives you good tips and points out certain markers for each of the maneuvers which really helps to pick it up even after a few attempts, he makes it alot easier with the way he teaches! If you're wanting to pass quickly and be able to do it at a great price I would definitely choose Matt he offers such a great learning experience!"
– Hanson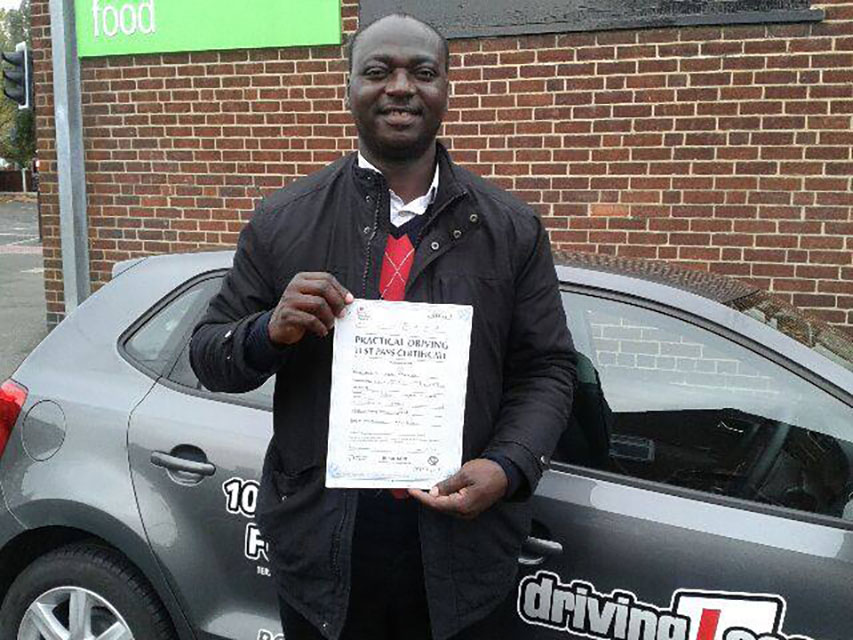 "I would recommend Matt whole-heartedly. I really do appreciate his efforts and patience to get me through my test successfully. I won't forget Matt: he has opened up to a whole new world of opportunity and freedom to me now that I can drive."
– Emmanuel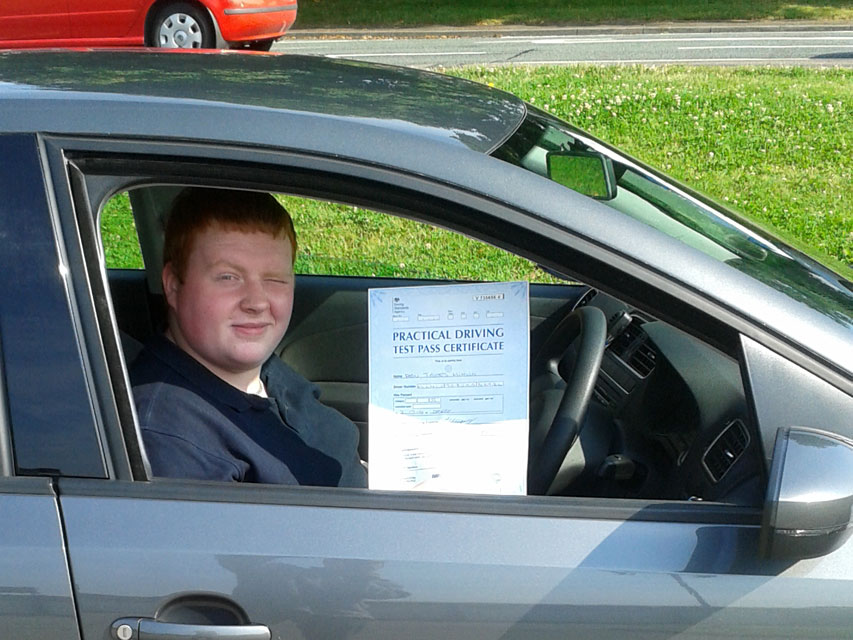 "Matt is a nice guy and a good teacher. He provides a friendly and relaxed atmosphere to learn in and it was a joy to be taught by him. His car is really nice to learn in too and I highly recommend him."
– Ben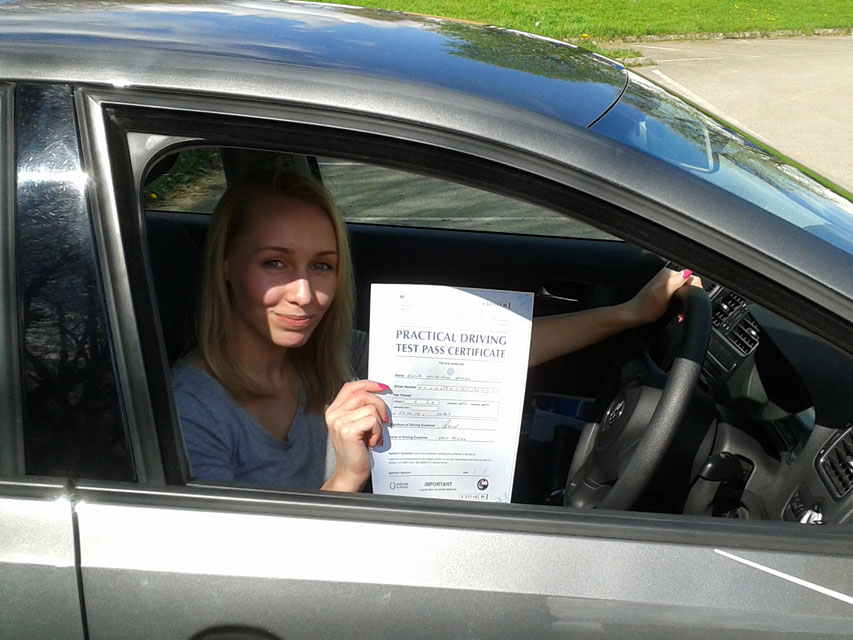 "Matt is a very calm and professional instructor. I enjoyed all my lessons with him because he creates a relaxed atmosphere to learn in. I liked how Matt gave me a choice of what I wanted to do in my lessons and what areas I particularly wanted to work on. I highly recommend him as an instructor."
– Agata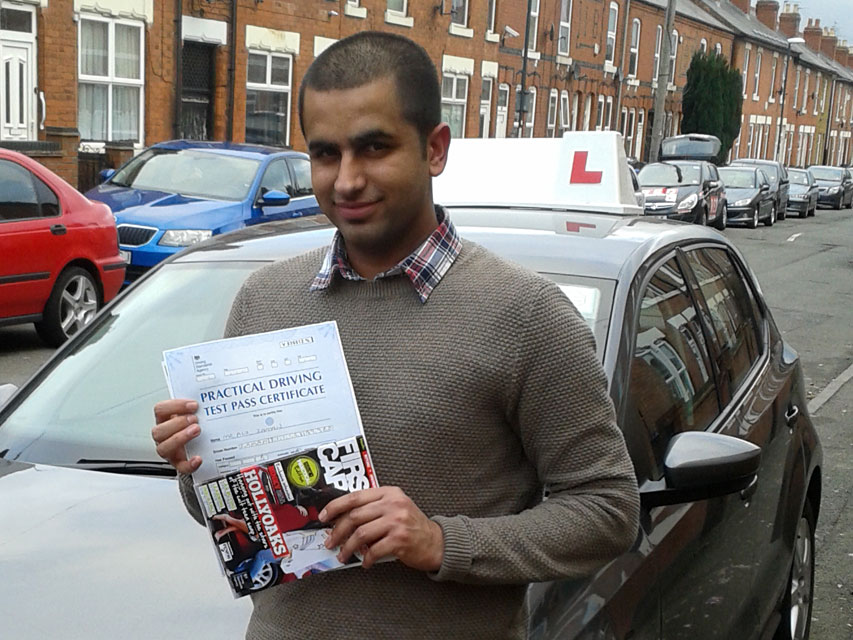 "Matt is a very good teacher, he made me feel safe and comfortable with him from the very first lesson. He is very calm and friendly. I passed my practical test first time because of all the useful techniques Matt had taught me during the lessons. I would recommend Matt to anyone who wants to pass their practical test as soon as possible. He is worth the money and time."
– Ali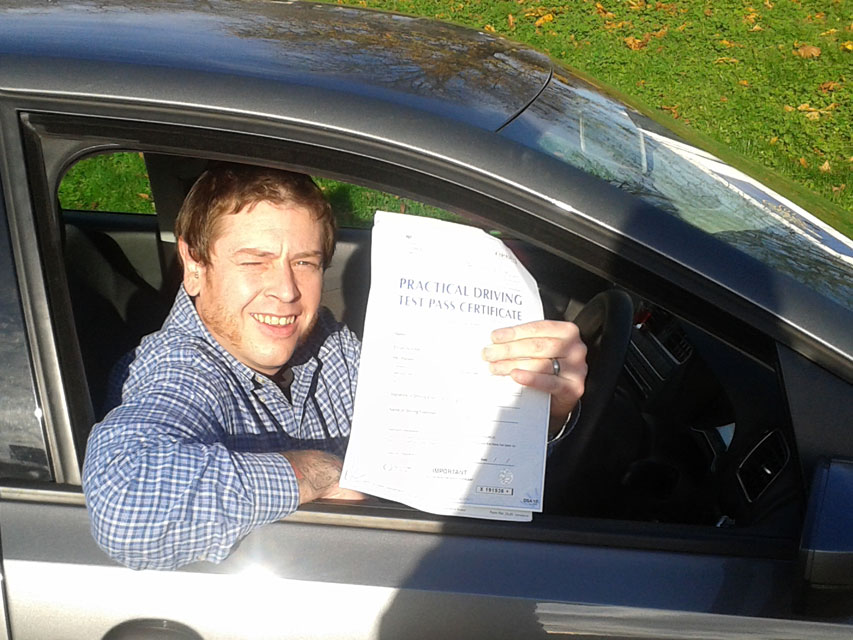 "I had taken and failed 4 driving exams and was feeling ready to give up before I discovered Matt and Road Matrix. Matt quickly identified my weak points and we corrected them over a course of his instruction. I was over the moon when I passed my practical exam. Matt's a brilliant and patient driving instructor."
– Chris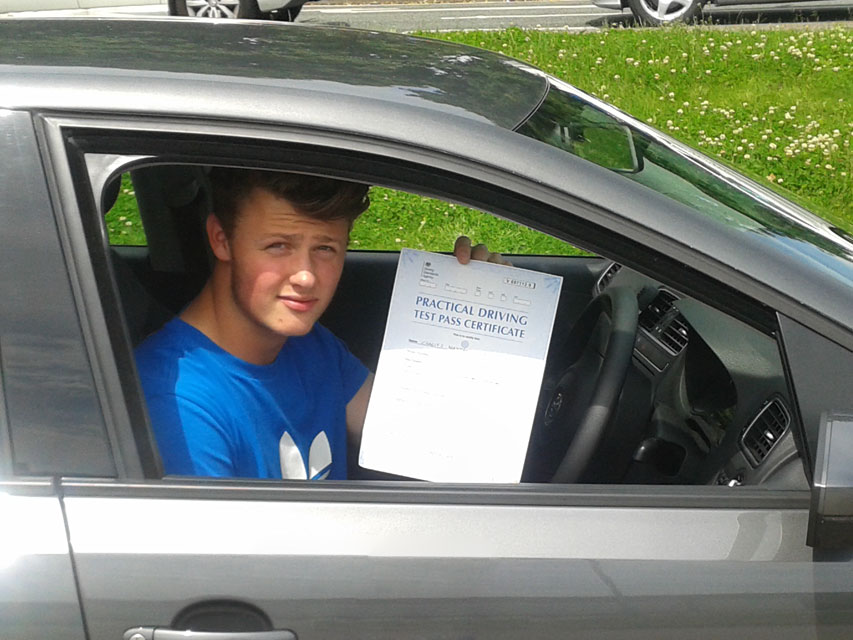 "Working with Matt was a pleasure. He helped me progress quickly through my driving as well as making it fun and enjoyable. He's a great instructor and helped me understand and adapt quickly to driving. I passed first time with only 4 minors and in a short amount of lessons."
– Charlie